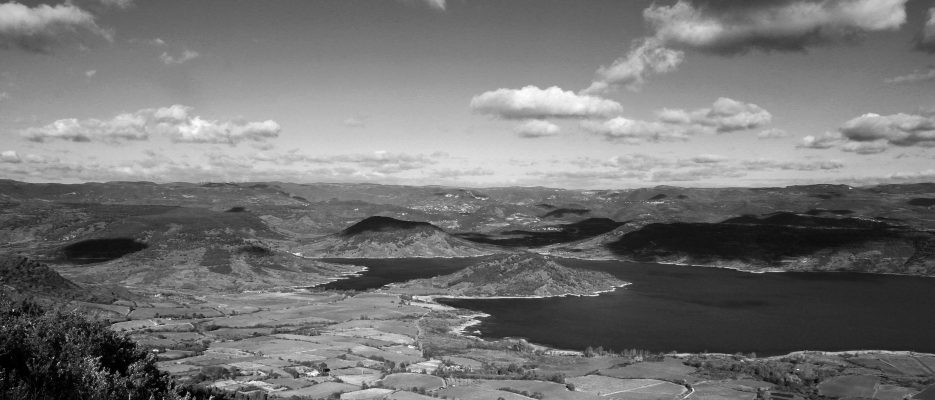 My First 'Rando'
25 November 2017
I couldn't confidently call myself a hiker. A weekend wanderer, holiday ambler, city stroller, perhaps. Having said that, I absolutely love to walk (or hike) to explore. It was only when I was chatting away to a friend about the different sports she does that I decided something: hiking is going to be mine.
randonnée (nf) – to hike, ramble, trek, walk
Happily, I now call a country home that takes la randonnée seriously so there are routes zigzagging their way across the countryside here, there and everywhere.
Lac du Salagou played host to my first rando and as I weaved through the autumn landscape to the village of Liausson where I was meeting my friend, I was so glad to be first seeing it in the season I think the Languedoc does best. The lake was created at the end of the 1960s for irrigation and water regulation of the surrounding fields and rivers. It is an adored spot in the Languedoc for exploring and relaxing.
A contrast of colours hits you as the vast water entices, surely twinkling from the reflections from the sun. The hilly peaks surround and undulate, dressed in rows of vines or left stark with just their red as brick colour on show. These bold colours – the reds and blacks beneath your feet – come from the clay-like sediments in the soil and black volcanic rock.
The route we took started at Liausson, hiking away from Lac du Salagou, to the tiny village of Mourèze. A handful of steep climbs with that same handful of breathtaking views as a thank you. Weaving footsteps over smooth boulders and stones with wild rosemary and thyme edging the way.
The randonnée we did was Le Mont Liausson - Mourèze. This site 'Visorando' is a really great resource for hikes and offers genuinely helpful information and easy to follow directions!
JOIN ME ON INSTAGRAM
This error message is only visible to WordPress admins
Error: No feed found.
Please go to the Instagram Feed settings page to create a feed.