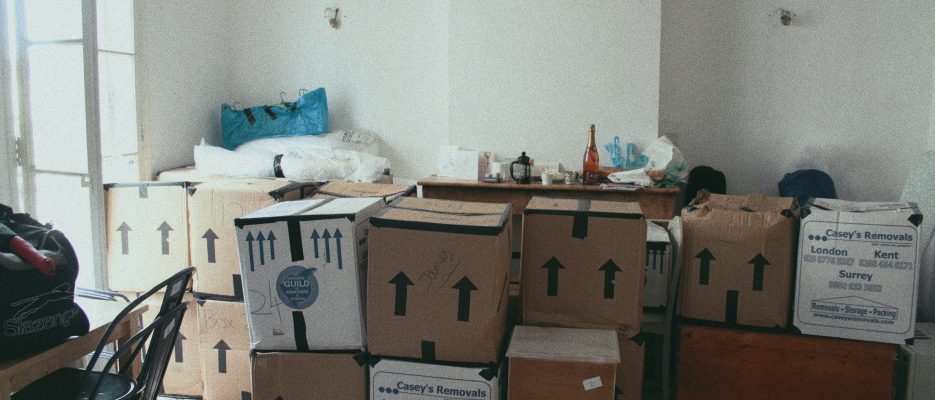 5 Things to Consider Before Moving to France
10 August 2018
My husband Alastair and I have lived in the south of France for two years this summer. We leapt from London with a plan; to start and maintain a new life in the Languedoc. Living in France had always been a day dream, a hope of how our future might look and so when we put the move in motion, we were determined to make it work.
Here are my no frills five things to consider before making the same leap.
1. How are you going to make a living?
The lure of the affordable property is strong but once you have the keys in your hand, day to day living is very similar to the UK, if not more expensive. Whether you're working or retired, do your sums. Don't be romantic about it. Don't think that you can run star gazing holidays from your lovely new rural barn if you've never done anything like that before. If you haven't had a particular career in the UK then starting it in another country, with no contacts, (maybe) no language and 101 other things to do to set up your new life could push you to breaking point. Having said that, entrepreneurial spirit goes a long way as an expat, so just plan, plan and plan some more, always budgeting for the worst.
2. Parlez-vous français ?
Moving to France without any French is possible. My husband did it, my friend – who moved to France a couple of years before we did – moved with only a couple of phrases. However, life will be hard, harder than at home, every day because of it. There are beautiful and welcoming expat communities, many companies have English speaking sections and of course, we're lucky as native English speakers that our language is one of most spoken in the world. Don't under estimate how separating a feeling it is, though, to go through day to day life – food shopping, posting a letter, sitting on a train – amongst a constant chatter and hum drum that is completely incomprehensible. Try your upmost to embrace the language, in your own time, and it will benefit you no end.
3. Where to live
Again, try and look past the romantic haze of a new French lifestyle when considering where to live in France. Of course, it will look magical on a good day, it's your dream after all. So consider the location when there's an emergency in the UK that you have to travel back for, in the winter months when the roads freeze over, when your car's broken down and you need to buy bread. When we were choosing where in France to move to, my top three things that I made sure to adhere to were:
Price – Where could we afford to live? Not just the purchase amount but the yearly taxes, cost of living etc.
Connections – How would we travel around France and back and forth to the UK; flight, train, motorway and general public transport links.
Integrating – What life did we want in France? We were used to London so wanted to be in a large town/small city. If you are hoping to run your property as a business, consider this. If you are part of local clubs in the UK that you love, let this lead your location search somewhat.
4. Resilience is key
My father-in-law said a sweet thing a while ago: he said Alastair and I were very resilient. I've thought a lot about resilience and how it's interwoven with moving abroad and really, it is key. That's not to say that moving to France means one awful thing after another, only that you have to learn all the little things again – that you once took so much for granted, because why shouldn't you? They were your normal, your every day – as well as the big stuff. This can be incredibly tiring and so you have to have a certain attitude to survive it; to trudge on smiling and at some point or on some days you'll reach a thinning point in the trees.
A stereotype of France is its bureaucracy and I can happily confirm, after our printer has been tirelessly earning its keep over the last two years, that this stereotype is alive and well. There's the social security system to get your head round, heath insurance to sort out, bank accounts to set up… The list goes on. These all come with a confusing array of wordy letters, unclear online processes and forms and a rendez-vous to set up a rendez-vous to set up a rendez-vous. Think before you leap if you could endure these changes… There's no harm at all in thinking 'actually, that would all just be too much.'
5. Making sacrifices
Oh, how we want it all, really, don't we? We want to move to the south of France, live in a pretty apartment, do the job we've always wanted to do, 'pop' back to the UK, be here and there to see family and friends, explore the Europe that is now closer to our doorstep, enjoy hazy lunches with a glass of rosé… This was what made up my day dreaming before we moved to France. What didn't make the cut was the endless budget-rinsing renovations, no mince pies at Christmas, no beans on toast on a rainy day, no time off except for making sure we were there for family and friends in the UK, not knowing a soul in the whole country at the start of the adventure. These are the sacrifices of moving abroad. Some big, some small, some planned for and some that just take your breath away when you least expect it.
However, I'd like to sign off by saying that those moments when you do look around you, pause, host friends, travel back for a family birthday, explore the Italian lakes within a handful of hours from home… Those moments are the sweetest in the world. Because you've created them for yourself. Just you and your determination and love and drive.
JOIN ME ON INSTAGRAM
This error message is only visible to WordPress admins
Error: No feed found.
Please go to the Instagram Feed settings page to create a feed.